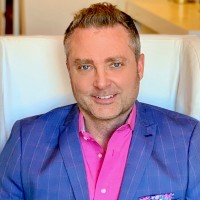 When I sought out the help of Infinity Financial Group, my long-time partner and I had decided to part ways in our business. We had co-founded and built Osseus Fusion Systems over the course of many years, to be a pioneering force in the medical device industry by designing cutting-edge products with spinal fusion technology that improve patient outcomes.
From the very beginning, this has always been a personal company. Every employee has been hired or trained by me, sometimes both, and these incredible individuals have made possible all the amazing things we've accomplished. Their passion and investment tell the special story about who we are, and made the weight of this decision even heavier. This wasn't just about me and securing my future; it was about honoring all of them, too, and what is still within them to create.
I spent about five months exploring options on my own. I had never gone down the road of high finance and didn't have the experience I needed to fully understand that market. I quickly realized I was in way over my head. I searched online and through references, speaking with a few financial advisors before I ended up on a call with Logan Wood of Infinity Financial Group. The difference I felt was immediate. Logan is incredibly articulate, has a very good disposition, and I quickly felt at ease.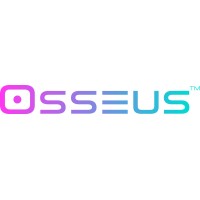 In our first meeting that included IF Group's managing partner, Dan Flick, the three of us had a long-ranging discussion where I never felt rushed or pressured; instead I felt understood and secure. Coming away from that meeting, I knew they would invest the time, energy, and effort needed to see this deal though, and they were small enough that I felt confident they would be available and responsive to my needs.
We started working together with the original idea from the legal agreement with my partner that I would do a total buyout at $7.8m. But as we pursued that option, it became apparent that the most beneficial path forward was to seek a strong traditional lender, pare down the initial payment to my partner while refinancing all the company's existing debt under better terms with a stronger lender. We didn't reduce the total amount to my partner, but Infinity Financial Group designed a seller-carried portion that was suitable to my partner and the bank, and was considered subordinated enough to be included in the capital structure of Osseus.
While it was a great deal, the restructuring meant that my partner and I needed to reach a new legal agreement. Not a part of our original discussions, neither Dan nor Logan was phased by the prospect of needing to shift and address a new legal agreement as well as the financial agreement.
Dan and Logan were so invested that they were consulting with me on strategies for restructuring the legal deal alongside the entire financial deal. And that determination to find a solution never wavered as we continued in the process. They listened and understood my concerns, and were always thinking and working in my best interest.
Dan and Logan eventually suggested we restructure the deal to put some of the risk onto the seller, helping to reduce cost of capital by almost half, but without having to give up any equity or shares. They advised on the structure, negotiated the terms and conditions of the seller note, worked with lawyers and CPAs to present the most appealing package to the banks, and coordinated every moment of the process.
For our entire six months of working together, I never once felt they were looking out for themselves over me. Instead, they approached it as though Osseus was their own business they were trying to save. The many years of experience that Dan had behind the scenes, underwriting these types of deals and working with banks to ease their objections, was invaluable.
Dan and Logan spent hours and hours of not just financial coaching, but being side by side with me through the gut-wrenching highs and lows. Now on the other side, I am confident that the amount of time, effort, and thought that they put in were the reason this deal happened the way it did, and that it happened at all.
This is a life-changing event that will not come again in my lifetime. What Dan and Logan designed for this deal has set me, my company, and my family up for growth and prosperity for generations to come. Being able to write that sentence wasn't even a concept for me before, but I'm able to do it now because of the people who were by my side working as my advocates and advisors.
I know I've found not only my financial advisors for every subsequent step I take with my company, but I've truly found friends. I'm a salt-of-the-earth guy who really values honesty and authenticity, and I can't think of a better group of people to surround myself with than Dan, Logan, and the whole team at Infinity Financial Group.