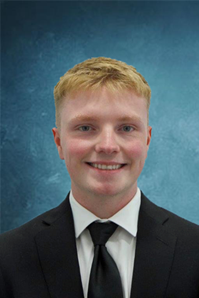 Investment Banking Analyst
Direct: 720-573-0590
Keith.Fearon@IFGroup.US.com
Keith Fearon recently joined Infinity Financial Group as an intern to assist the IFG team and gain experience in the investment banking industry through first-hand exposure and quickly became our Analyst. Keith developed a passion for finance after seeing how his analytical skills and outgoing nature fit well in investment banking during events with firms such as M&G Investments, JP Morgan Chase, and HSBC.
Prior to joining Infinity Financial Group, Keith gained experience in financial analysis at King's Impact Investing Society where he analyzed investments with a focus on positive societal, environmental, and financial returns. Keith plans on using his analytical skills as a foundation to build upon in the investment banking industry.
Keith was born in Ireland and moved to Denver, Colorado when he was 11. He currently attends King's College London in the United Kingdom where he will be completing a Bachelor of Science Degree in Economics and Management; Keith is expected to graduate in 2021 and enjoys reading, skiing, and traveling.