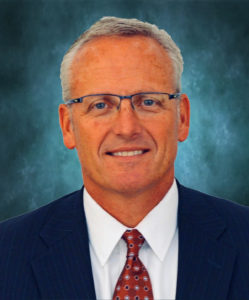 Managing Director of Corporate Finance
Direct: 405-250-7872
John.Curtis@IFGroup.US.com
For over 27 years, John assisted in starting and building First Capital that grew to over $1 billion in assets. A leading national commercial finance company, First Capital provided middle market companies with capital to grow their businesses. John has extensive experience in structuring debt financing for a wide range of businesses. His executive leadership skills include business operations, credit management, and business development.
During John's tenure at First Capital he provided capital to hundreds of businesses looking to expand their businesses through growth, acquisition, or merger. One of the most  satisfying aspects to his career he would tell you is working with business owners and assisting them in not only providing capital but also helping them navigate other business challenges along the way.
Post the sale of First Capital, John was approached by MB Financial Bank, a $20 Billion regional bank out of Chicago, and became their Group President – Southwest Region. For the next 22 months John assisted MB in expanding their presence in the Southwest Region of the country. John has subsequently formed Lake Street Investments, LLC which he has used to manage oil and gas interests and provide capital to other business interests.
Throughout his career in the commercial lending arena he has been active in the Commercial Finance Association (CFA) where he was on the Executive Committee and served on various regional and national committees as well as guest speaker on both CFA and Association of Corporate Growth (ACG) events.
John and his wife Jana have been married for 33 years and blessed with three beautiful children and two
grandbaby boys.