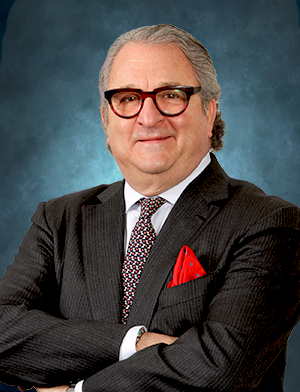 Managing Director – Corporate Finance
Direct: 504-430-1643
Allen@IFGroup.US.com
Allen Frederic has 48 years of experience in commercial finance and banking. His 24 year banking career included positions as Chief Credit Officer, Head of Commercial Lending and President/Chief Executive Officer of two leading community banks. In this capacity Frederic's role was not only as a lender but as a partner and advisor on strategic plans, turnaround management and merger/acquisition analysis which included valuation, structure and negotiation.  He also held senior positions with large regional banks where he developed extensive contacts nationwide with specialty finance companies, debt and equity providers.
In 2000 Frederic founded Gulf Coast Business Credit, a factoring and asset based lending company where he served as President and CEO. In 2010 he established Republic Business Credit and was President and CEO until selling his interest at year end 2019. These two entrepreneurial ventures were opportunities to work in partnership with company CEO's from a wide range of industries assisting them to craft creative strategies and solutions for growth and profitability.
Frederic has developed lasting relationships with professionals in banking, private equity, venture capital, factoring, asset based lending, equipment financing, family offices, purchase order financing, inventory finance, special purpose credit funds, mezzanine finance and equity. As such, he is equipped to assist as follows:
First, during its life a company encounters internal financing, operational, seasonal and cyclical pressures in addition to external influences such as recessions, natural disasters, black swans, industry disruptions, supply problems, customer defaults, increased competition and rising commodity prices, etc. When one or more of these impact a company, Frederic, with his extensive and varied outside experience, is a valuable asset in identifying and deploying resources to solve problems.
Second, with every closely held/family owned company there usually comes a time when an owner contemplates a sale. There could be a number of factors which influence this decision: management succession, declining health, strong industry market, financial issues, senior lender or other investor(s) pressure. Whatever the motivation, with his relevant experience and multitude of industry contacts Frederic has worked with hundreds of clients over the years to ensure that business owners achieve their goals.
Allen and his wife, Gaye, reside in New Orleans and have two adult sons, an attorney in New Orleans and a Diplomatic Security Officer in Washington, DC. Throughout his career he has also been active and served in leadership positions in the following industry associations:
American Bankers Association
International Factoring Association – Advisory Director
American Factoring Association – President
Commercial Finance Association – Executive Committee
Secured Finance Network – Executive Committee
Faculty/Instructor
Banking School of the South, Commercial Finance Association and International Factoring Association