Healthcare Industry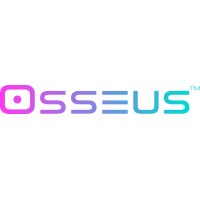 Osseus Fusion Systems –  Infinity Financial Group initiated the financial acquisition transaction of a $13.2 million management-led buyout and assisted in its closing.  Osseus is a pioneering medical device firm focused on developing advanced technology products for the minimally invasive spine surgery theatre. CEO Rob Pace Testimonial
Pipeline Construction
JOMAX Construction Company, Inc. – represented the owner in the sale of the business. Jomax is the largest non-union pipeline construction company in the United States. Jomax with its headquarters in Great Bend, KS and permanent offices in Oklahoma, Wyoming, Montana and North Dakota. (Oil & Gas Pipeline Jomax Case Study)
Consumer Products
Convectop, LLC – represented this early stage company launch a newly patented housewares product by structuring and placing the client's supply chain financing. We structured the financing in two parts. $4.0 million in Purchase Order Financing coupled with $10.0 million in Accounts Receivable financing with two separate lenders. We made this work by facilitating the negotiations of the intercreditor agreement between the two lenders and Convectop.
Pandigital – Provided $100 million in debt and equity
Infinity Financial Group structured, negotiated and placed $100 million in growth capital financing. Pandigital, Inc. required this capital in order to meet demand for its product on a global scale.
Pandigital sells its award-winning line of Pandigital® and PanTouch® digital photo frames and PhotoLink portable one-touch scanners through a wide range of well known national retailers in the United States, Europe, South America and Central America. The company has received numerous accolades and industry awards for its outstanding products that are renowned for their easy-to-use features and high-quality, elegant design, and providing exceptional value to consumers.
Pandigital currently sells its digital photo frames at more than 33,000 retail storefronts of a variety of retailers, including department stores, mass merchants, consumer electronics, office supply, specialty, and home shopping, online, and catalog retailers. The company plans to facilitate continued revenue growth by expanding its product offerings to include a broader range of digital photo frames and related home entertainment products for consumers.
Pandigital, Inc. was recently ranked number four on the San Francisco Business Times' "100 Fastest Growing Private Companies" list.
Dean Finnegan, Pandigitals Founder and former CEO currently serves on the Infinity Advisory Board of Directors.
Badanco – Badanco Enterprises, Inc. designs, manufactures and distributes a full line of branded and private label luggage through national department stores and mass merchandisers. Badanco employs llicensing agreements with designer lines like Polo Sport, Ralph Lauren, Chaps, and Liz Claiborne. The principals of Infinity Financial Group sold Badanco Enterprises, Inc. to Champlain Capital Partners, a private equity group, which grew the company substantially and resold the business for $69 million.
Sourcing Network Sales – Structured, negotiated and placed a $20.0 million receivable and inventory credit facility with LaSalle Business Credit for the Company's international distribution business of consumer electronic products manufactured in China.
Manufacturing
Lifeport – the W.P. Carey & Co. Story
Sale of closely held company to private equity group. Company converts fixed wing and rotary aircraft to air ambulances and manufactures OEM material for private airframe manufacturers. The company sold for $52 million, a seven time multiple.
An important part of this transaction included engineering the sale of LifePort's real estate to a third party, W. P. Carey. See attached press release from W. P. Carey.
Founded in 1973, W. P. Carey & Co. LLC is a leading global real estate investment firm. The Company provides asset management services to its CPA® series of income generating real estate funds. With over $4 billion in equity capital, the W. P. Carey Group is one of the largest providers of net lease financing for corporations worldwide. The Group owns more than 700 commercial and industrial properties in 13 countries, representing approximately 94 million square feet, valued at approximately $8 billion. www.wpcarey.com
Metals
Niles Iron and Metal Company – Represented 90 year old family owned business in sale of 100% of Company. Highly profitable, $80 million revenue company in the scrap metal and paper recycling sector.
Healthcare
Stayhealthy, Inc. – An early stage company needed capital to support its orders. $3 million was raised on receivables.