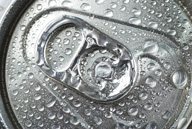 Infinity Financial Group is one of the best boutique investment banking firms serving the metals and recycling industry.
Representative Experience
The principals of Infinity Financial Group have worked through several cycles of ups and downs in this complex and ever changing business segment. When commodity prices peaked in 2004, the entire industry experienced a surge in sales and profits. Afterward, the industry faced the never ending question of where commodities would go next, up or down. The really well run companies focused on maximizing margins and managing for profitability without over-extending themselves. Thus, many scrap metal recyclers have experienced record profits.
This has attracted a wide range of buyers who want to capitalize on the growth in the industry by buying up the small operators. The industry has witnessed considerable consolidation since then.  Buyers have come from within the industry, from private equity groups and from international metals recyclers. Infinity Financial Group has dealt with all three categories of buyers in representing scrap metal recyclers for sale.
Infinity Financial Group Expertise
The Infinity Financial Group team is comprised of principals who have represented family-owned scrap recyclers for sale of their company. The firm has developed close relationships with a number of operators in the field and has stayed attuned to developments in the consolidation process. This has given the firm superior industry-specific knowledge and insight, an in-depth understanding who is buying, what they are looking for and what they will pay; the firm understands the multiples being paid and value drivers that can lead to premium prices for the best operated companies.
Given the dramatic changes in the U.S.-based scrap metal industry, it is critical to have an adviser that thoroughly understands industry trends, consolidation fundamentals, and specific value drivers. For this reason, Infinity Financial Group has asked Mr. Gary Clayman to join our Industry and Board Advisors. Mr. Clayman comes from a family-owned business that has operated ferrous and non-ferrous scrap yards in northern Ohio from almost 100 years and which recently merged with Liberty Iron & Metal Holdings, LLC and Mercer Co. to form a new entity called LNM Holdings, LLC. This new entity will operate eight scrap yards in New york, Ohio and Pennsylvania with a free-standing yard in Arizona. Mr. Clayman is an expert who will add his personal expertise as an industry adviser to Infinity Financial Group.