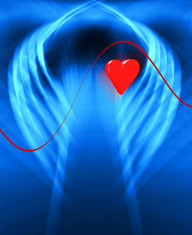 Infinity Financial Group is one of the nation's best boutique investment banking firms serving the healthcare industry.
Infinity Financial Group Expertise
The firm has completed numerous transactions involving companies in a variety of healthcare segments, including medical devices, healthcare informatics, healthcare services. These clients have included early stage, post-development, and well-established companies. The firm's dedicated industry adviser is a highly experienced professional who understands the unique characteristics of companies in the healthcare and healthcare services sector. Infinity Financial Group has extensive knowledge in industry matters, including regulatory processes, clinical trials, distribution channels, and the evolving strategic plans of the major industry players. This in-depth industry knowledge is combined with unparalleled experience in completing merger and acquisition transactions, growth capital financings, joint ventures, distribution arrangements, and industry partnerships. As a result, the firm provides its clients with exceptional valuations and superior results. Equally important are the firm's established relationships with the decision makers of leading healthcare companies and those private equity firms with an investment focus in healthcare.