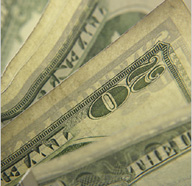 Infinity Financial Group is one of the nation's best boutique investment banking firms serving the consumer products industry.
Representative Experience
Infinity Financial Group has extensive experience in matters involving a variety of consumer products sectors, including; apparel products, housewares products (Convectop), food and beverage products and consumer electronic products i.e. the Pandigital electronic photo frames and digital tablets
Given the dramatic changes in various consumer products industries, it is critical to have an adviser that thoroughly understands telecommunications industry trends, consolidation fundamentals, and specific valuation drivers.
Infinity Financial Group Expertise
The Infinity Financial Group is comprised of a dedicated team of highly experienced professionals that understand the unique characteristics of consumer products industries. Infinity Financial Group provides clients with superior industry-specific knowledge and insight, an in-depth understanding of key trends and value drivers and significant experience on relevant assignments. The Firm maintains relationships with the decision makers of all the leading companies in primary consumer products industries and those private equity groups with a strategic interest and holdings in consumer products companies. This in-depth industry knowledge is combined with unparalleled transaction experience in the lower middle market, providing our clients with exceptional valuations and superior results.